Management
Manage an unlimited number of CPL, CPC, CPA, CPI, DOI campaigns, advertisers and publishers. Beautiful, simple and intuitive UI to make management simple.








Advanced Ad Serving
Everything we engineer starts with ad serving in mind. Finally power your lead generation effors.
Advanced demographic and geographic targeting with pre-ping capability.
Powerful algorithmic yield manageement/optimization or manual, customized curation of ad placements.
Unlimited ad formats for the most unique consumer experiences.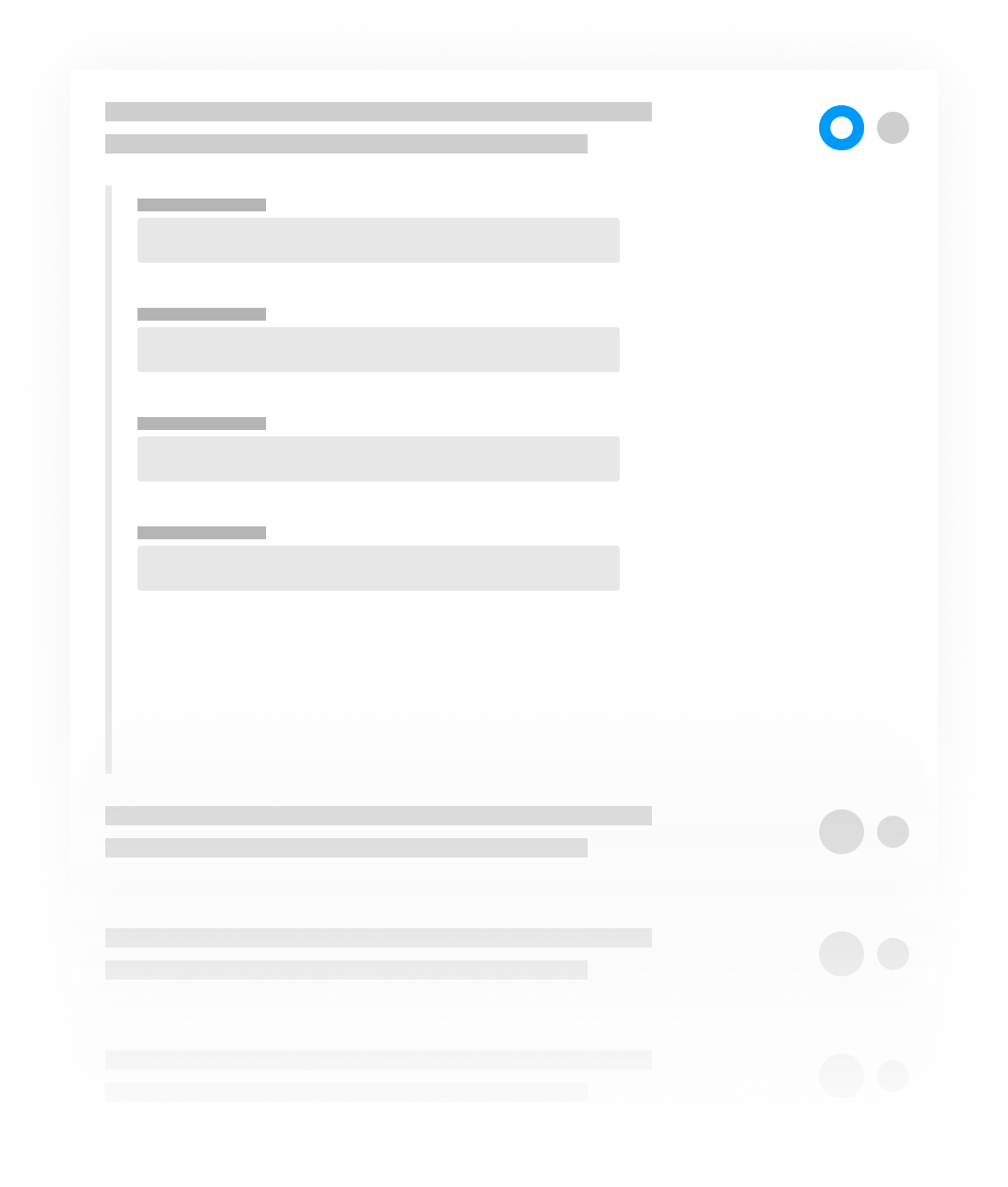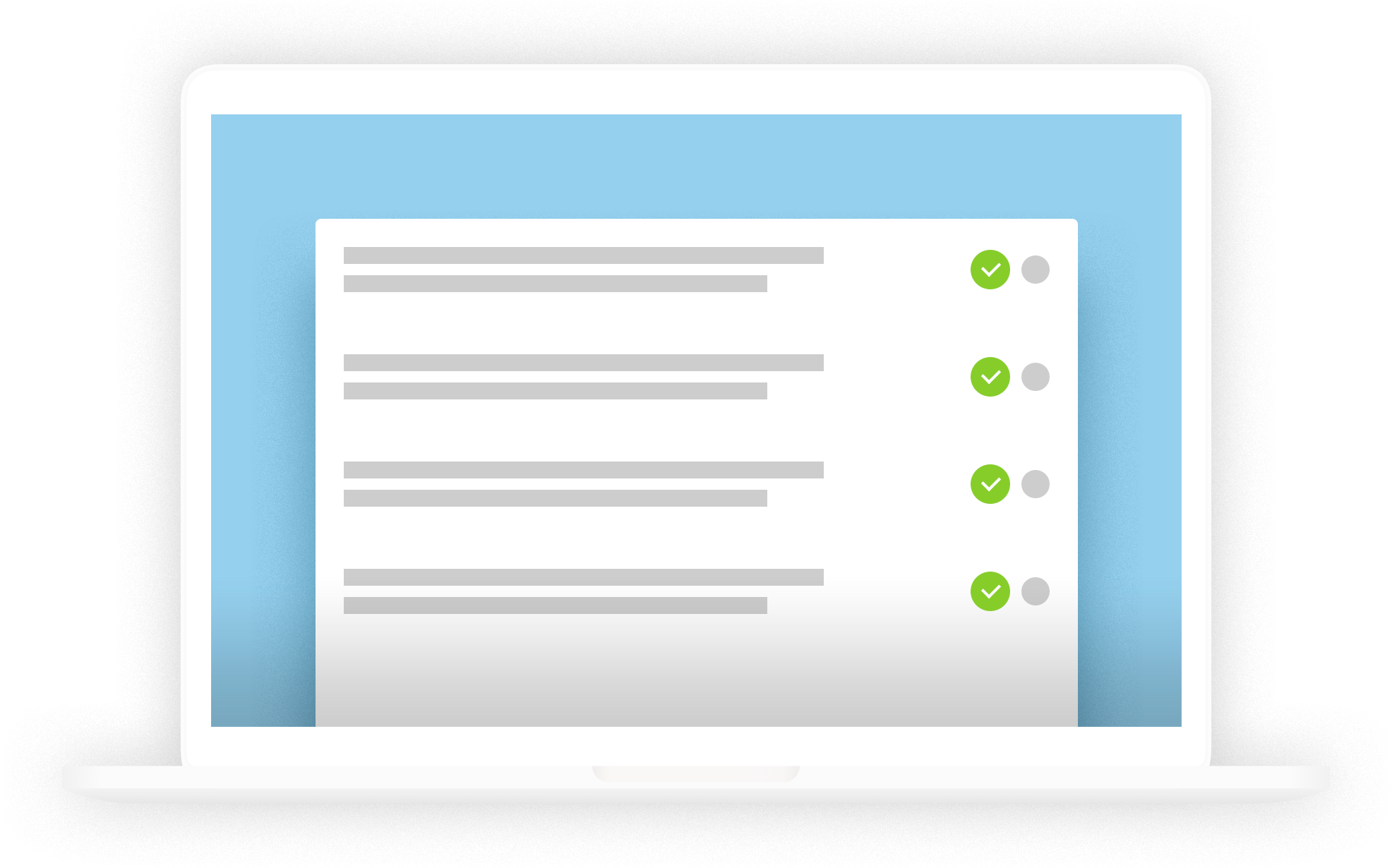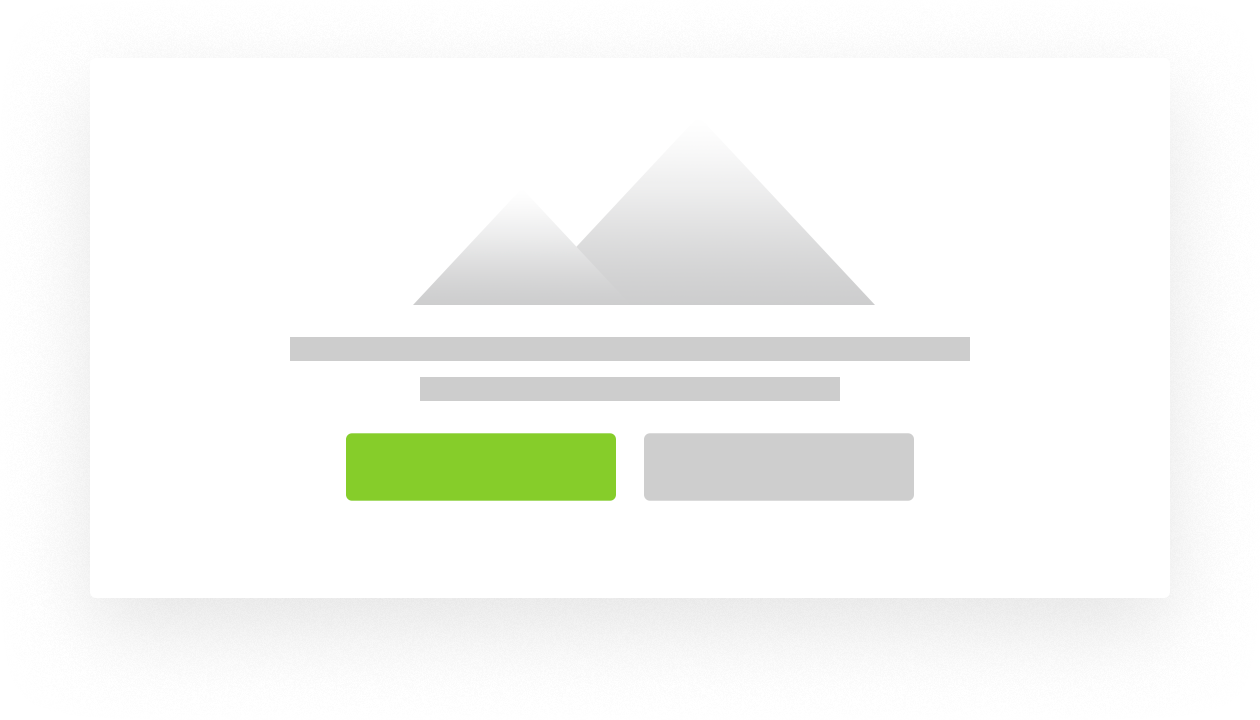 Real-time Insights
Fully customizable reporting that provides real-time metrics into campaign and source performance. Advanced drill-down capability to provide deeper insights down to the lead and click stream details.




Sophisticated
Lead Distribution
Group any number of lead status classifications and associate unlimited parent/child lead flows within these classifications to intelligently deliver leads to your client. Simple UI to build sophisticated API integrations with advanced logic capability.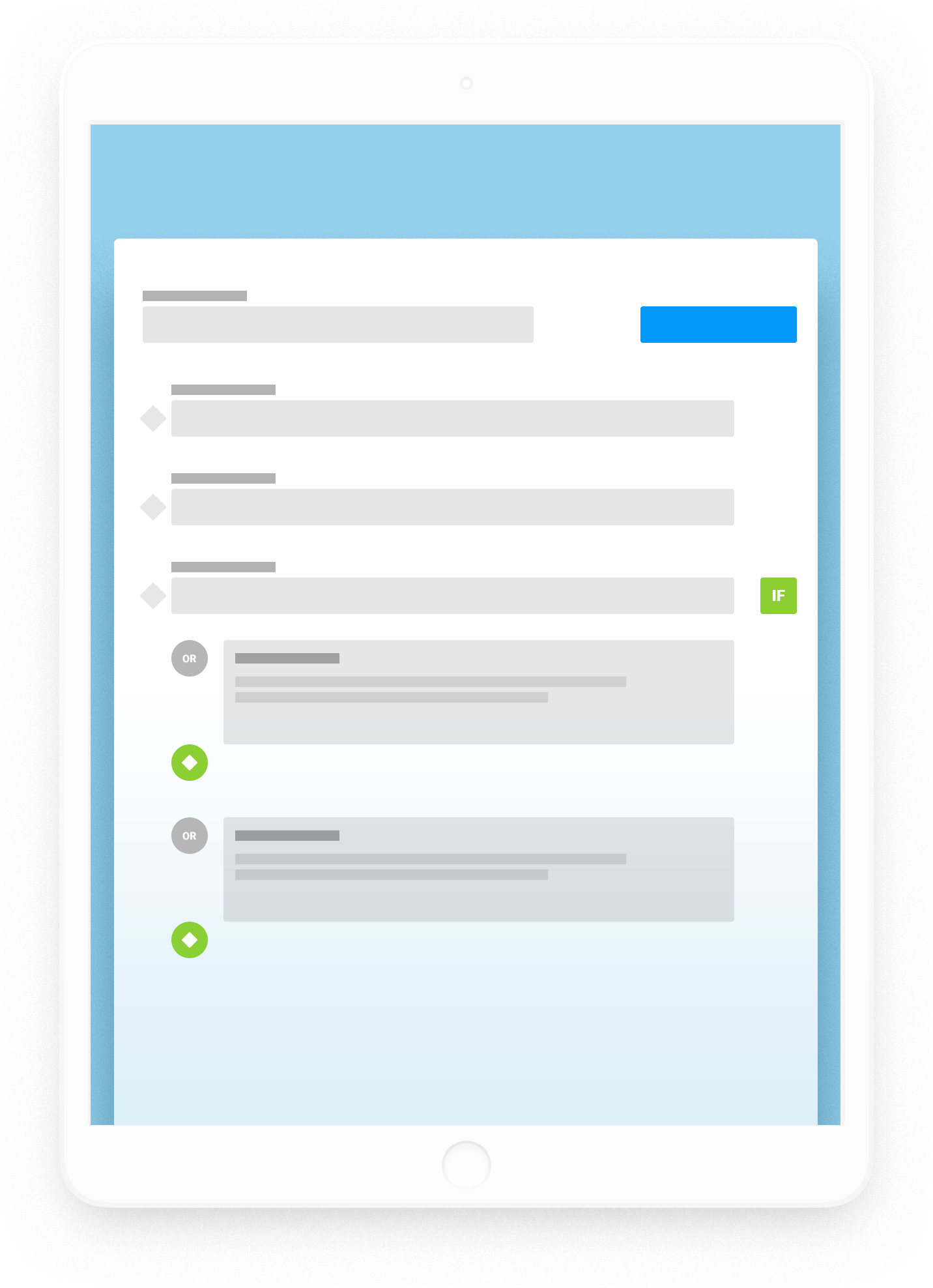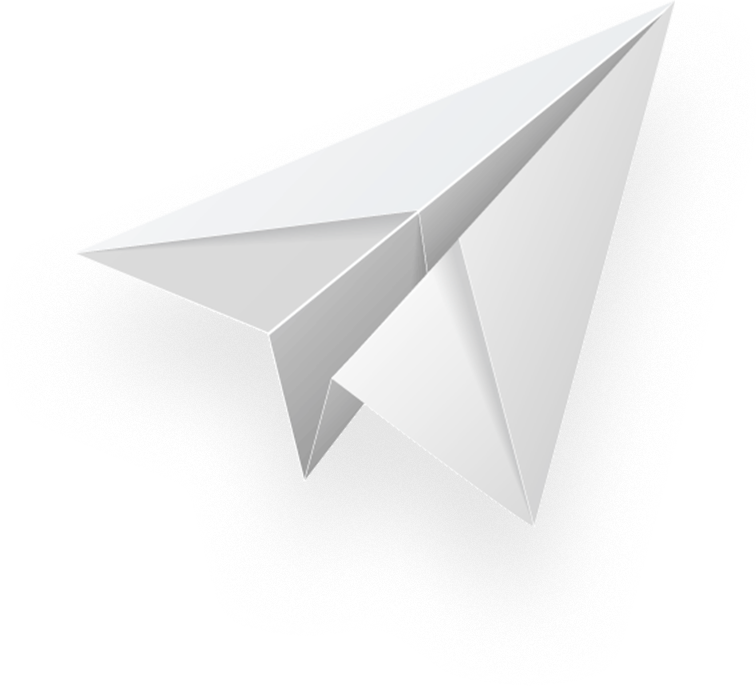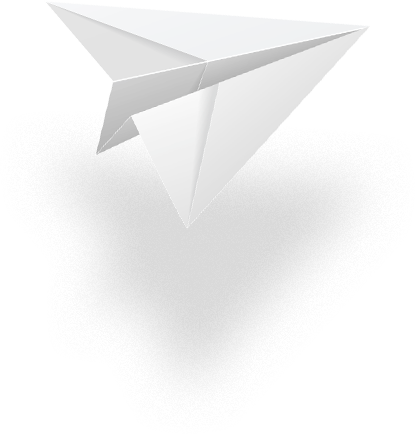 Data, Security & Compliance
All data resides in your own encrypted database. Data retention and reporting history based on tier selection. 5 year data archival in encypted object storage for regulatory compliance. Granular user permissions to secure sensitive account and lead details.
Two factor authentication
Cyber Risk insurance policy
TCPA/CCPA compliant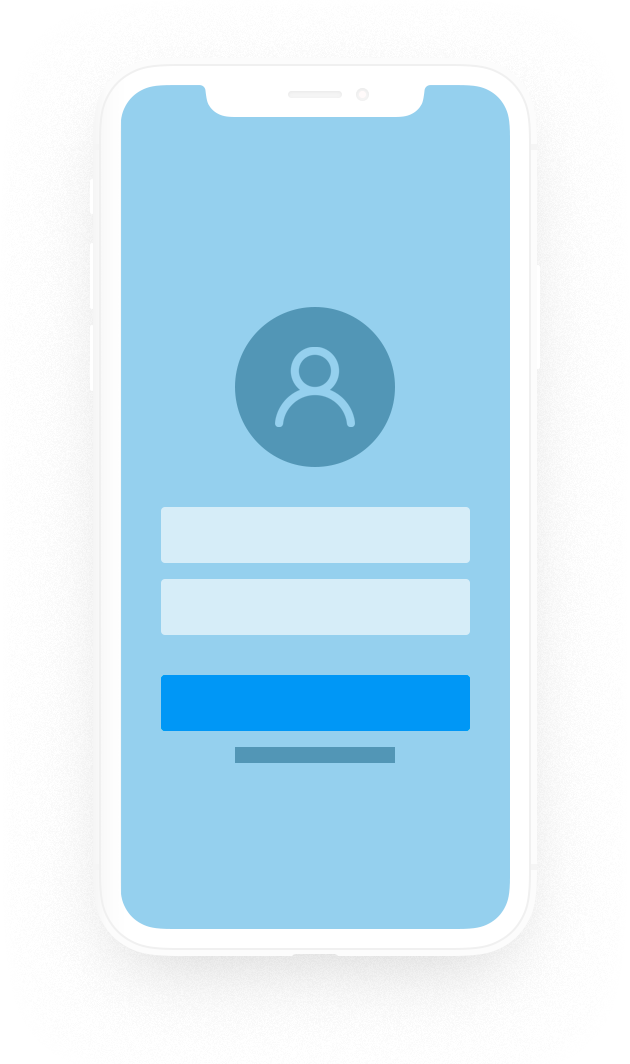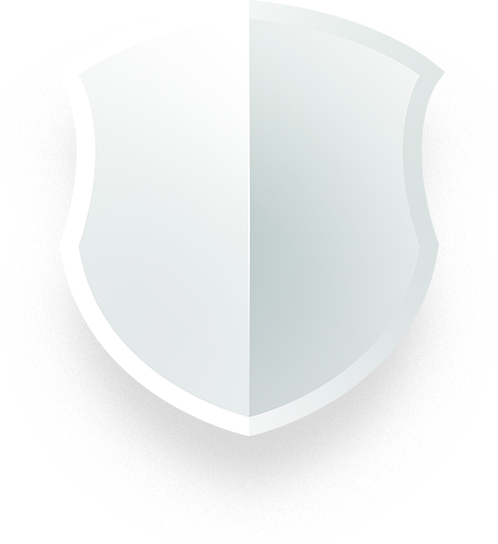 Twyne features
Additional features that set Twyne apart from other performance marketing platforms.
See all features
Beauty, Sophistication and Function
1
Holistic campaign views from the grid for quick and easy campaign understanding.
2
Advanced filter capability on all grids to find the information your looking for quickly.
3
Duplicate campaigns for simple fast campaign creation.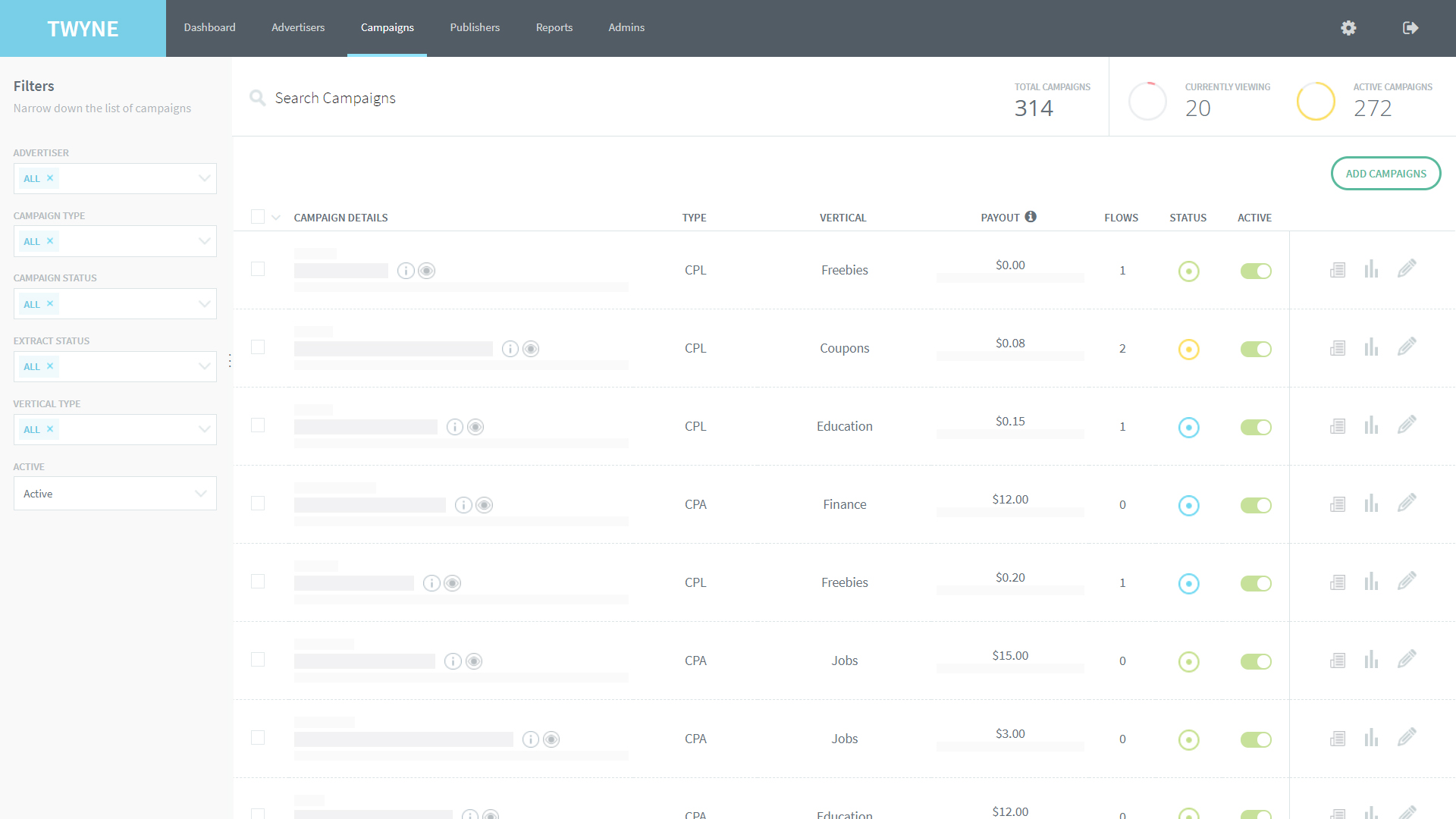 1
Proper ad seasoning to give every campaign an opportunity to be successful.
2
Limit the type of campaigns available to be shown in the source.
3
No more CSS, use our ad format configuration tool to change nearly every aspect of how the ad template looks for this source.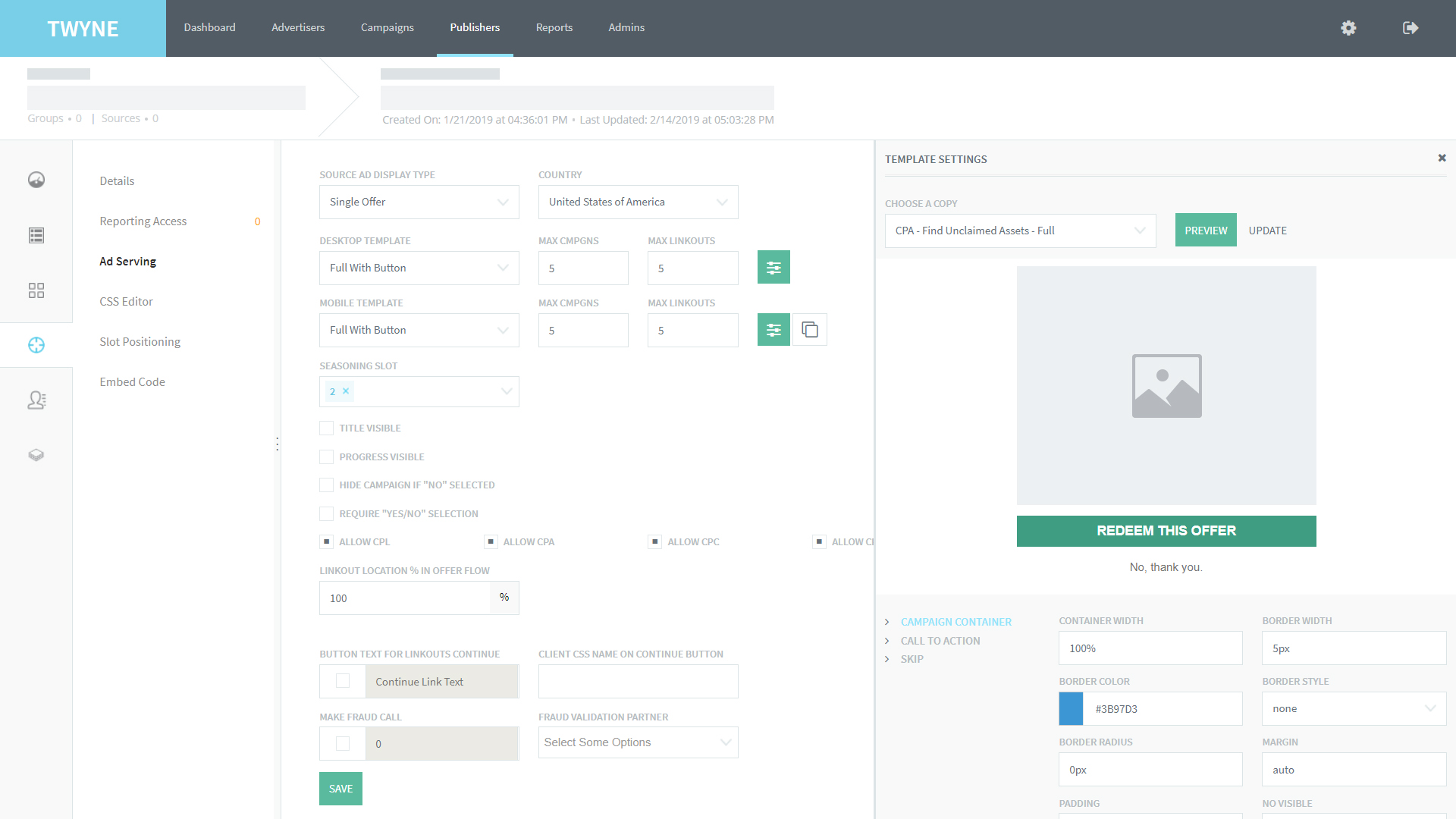 1
Configure, filter and group reports to your preference.
2
Export reports in either nested or plan format for further manipulation of the data.
3
Metrics within the report are clickable for deeper insights.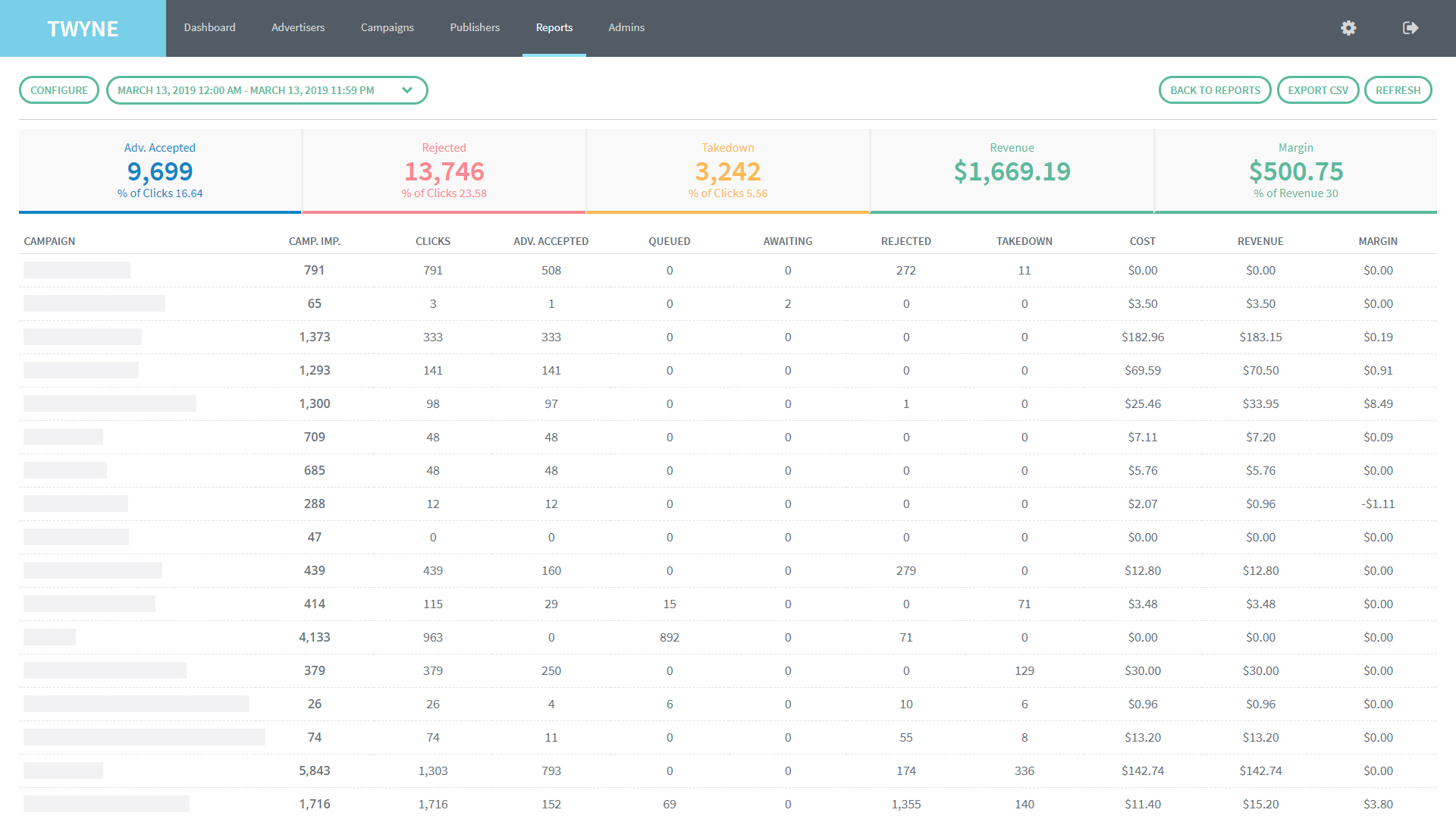 Campaign Management
Run any type of campaign with ease. Sophisticated IO, targeting, pre-ping, rules & filters, duplicate, ad copy, and lead distribution.
Source Customization
Granular configuration of ad serving sources. Show single offer or multiple stacked offer implementations. Desktop vs mobile configurations. Configurable, template-based ad formats at the source level.
Reports
Configurable, real-time reporting that provides deep insight. Time based reporting down to the hour to stay connected to campaign and publisher performance.