CPL & DOI
Manage both types of host & post campaigns. Easily ad serve and/or broker these campaigns.
Granular targeting
Lead validation and verification
Lead distribution
Multiple Copy/Creative options
Simple field creation
TCPA and disclaimer management
IO management
Publisher management
Audit trail & notes
Scrub management
jornaya LeadId & Trustedfrom
Advertiser & Broker Pre-ping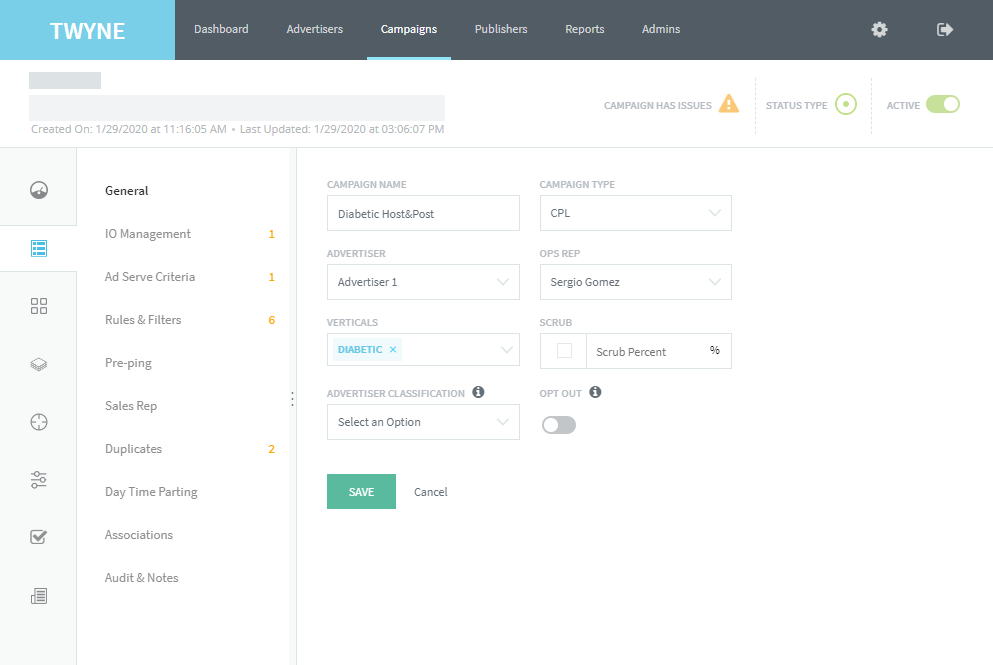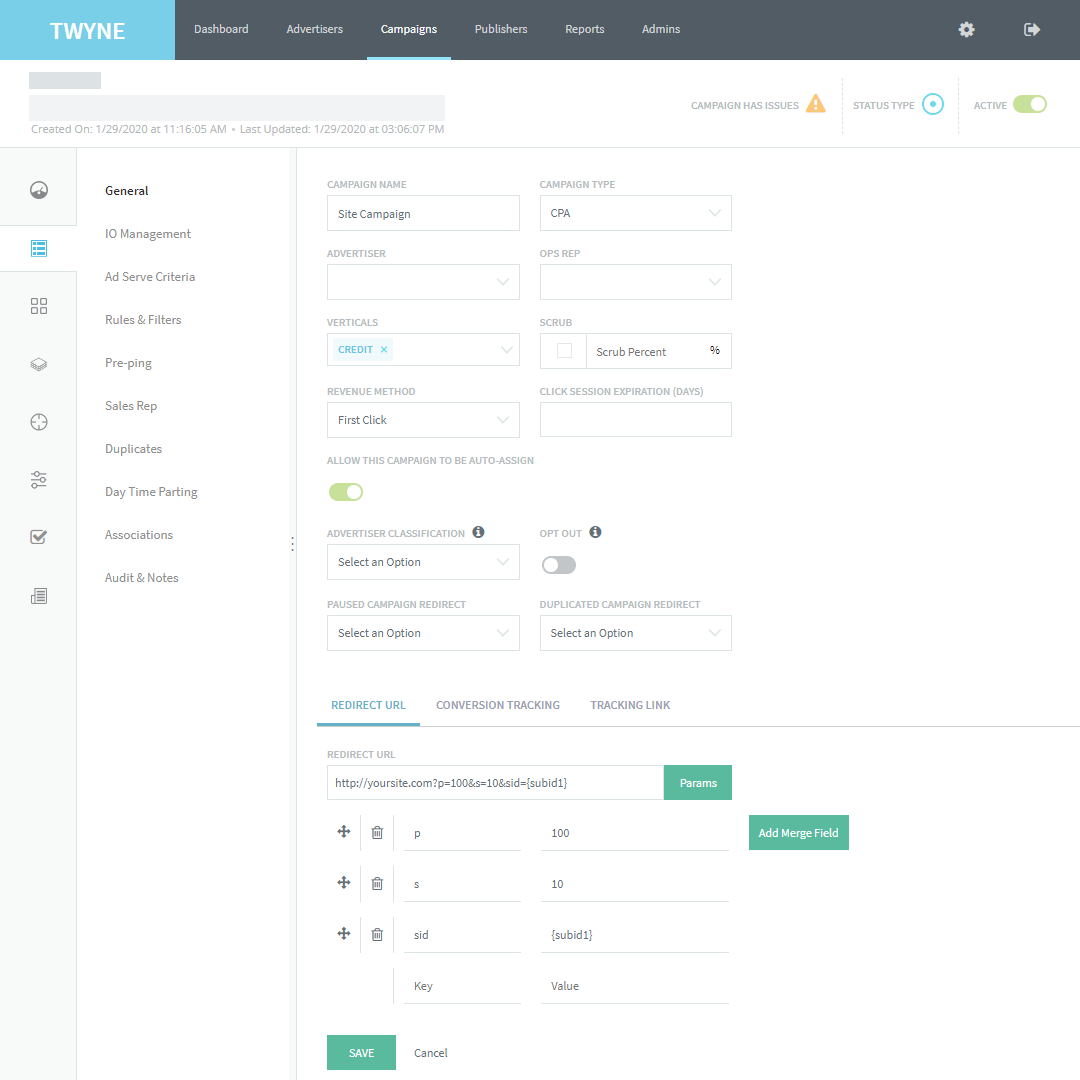 Link Tracking
Manage CPC, CPA or CPI campaigns. Ad serve these or manage a CPA network.
Same features as CPL & DOI
Unique redirect by publisher
Secondary campaigns
Postback management
Cookieless tracking
Cross-Device
Custom tracking domains